Hello all!
My name is Elena Pullin, and I will be blogging all about movies. I'll be sharing about the movies that are out there, movies that will be out there, and movies that have been out there. New or old, and pretty much any genre, I love movies.
Summer of 2012 was a pretty big summer for movies. There were so many amazing action/adventure movies that came out, my favorite type of movie. First, the summer had an awesome kick off with The Avengers. My sister and I went to the midnight showing. It was amazing. My favorite part, except for every scene with Hawkeye lol (love Jeremy Renner), had to be the scene between Hulk and Loki.
The Adventures of Spiderman was another good action hero movie of the summer. Though it moved slow for me in some parts, it was all in all a good movie. Job well done with casting, too.
Dark Knight was very good. The events in Colorado were sad to see unfold. My heart went out to all who were put through that horror. I must admit that it even made me hesitant to go back to the movies. I agree with what a friend of mine said though. We as Americans will not cower in a corner in fear. It is a tragedy that occured in Colorado, but as a country, we mourn together and carry on as best we can, together.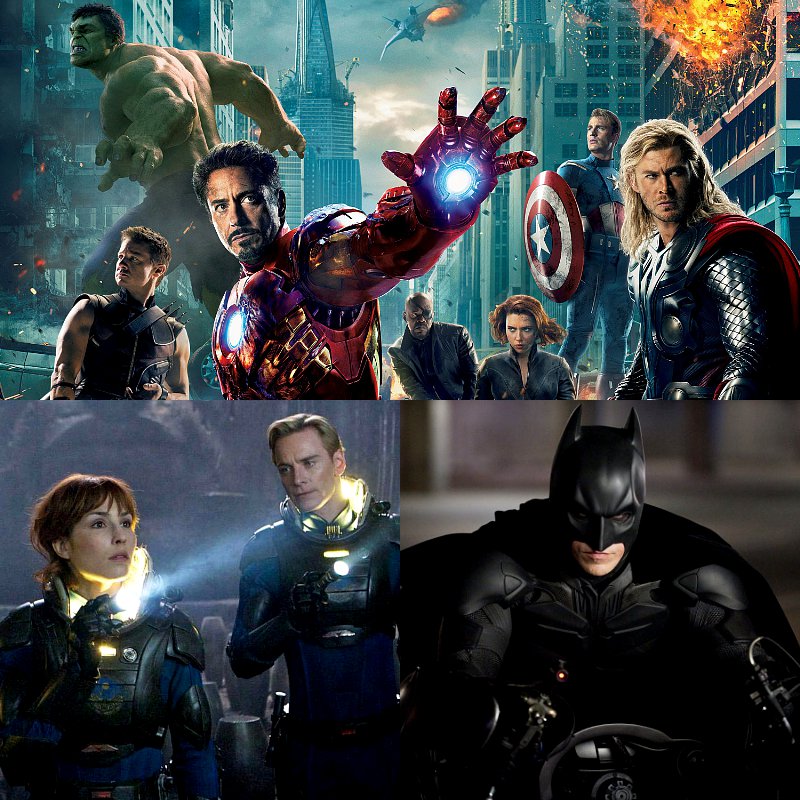 Now, another favorite of mine is The Bourne Legacy. I know, I know, there was no Matt Damon in it, which seemed to upset quite a few Bourne fans. Not this one though. I though Jeremy Renner did an excellent job in The Bourne Legacy. This was definately one to go see, not just a renter. (That's how we classify movies: a must see and a renter) It's rumored that another Bourne movie could be in our future, and it's also rumored that Matt Damon may make an appearance in it. We shall see.
There is an Avengers 2 and an Iron Man 3 in the works. I am excited about both.
Expendables 2 came out this past weekend. I haven't had a chance to see it yet. I would love to hear some feedback from anyone who has gone to see it. What attracts me to this movie is the cast, of course. Sly managed to get together all the action greats into one film. How cool is that? Pretty darn cool if I say so myself. I'm a Sly fan. I love all the Rocky movies. In fact, I just enjoyed me a Rocky-thon this past weekend. Rock II and Rocky V are my favorites.
Wow, I have gone on haven't I? Well, there was a lot to go on about. I haven't even mentioned the great kid flicks that were out there this summer. Ice Age: Continental Drift, Madagascar 3, and Brave were all good fun for the kidos. I know my son enjoyed them, especially Ice Age: Continental Drift.
We didn't see very many scary movies out this summer. I know I'm pretty worn out from the Paranormal Activity movies. I enjoy a good scary movie. I also enjoy a good suspenseful thriller, which is why I am looking forward to Taken 2.
My taste in movies is eclectic. What's your taste in movies like? What's your favorite genre? Who do you look for in a movie? Do you keep an eye out for who's behind the camera more than who's in front of it? Which movies did you enjoy this summer? Which movies didn't you enjoy? I'd love to hear from you.
Let me know which movies you can't wait to seen next. There are few big titles coming soon. Breaking Dawn 2 of the Twilight series is due out in November. A new Superman movie is due out soon. I even caught wind of a new Wizard of Oz, too. So many movies and so little time, lol.
Well, that's it for me for now. I very much am looking forward to hearing from y'all. The Garcia Girls Go To The Movies and will share with you about the movies we see. We'll give you our feedback and we would love to hear yours. Well, until next time, go catch a movie and tell me all about it.
elle